Skip to Content
Our Experts Can Help Reduce Irritability After an Auto Accident
Everyone wants and deserves to have a carefree, happy attitude. But that is not always the case. Many individuals suffer from a heightened sense of irritability, especially following a traumatic injury. Irritability makes it difficult to engage in typical social settings, challenging to concentrate on mundane tasks, and generally frustrating to go about your day. In some instances, this can be the result of a brain injury you suffered during a car crash. Head trauma can disrupt your brain's normal functions, leading to irritability and other symptoms. If this happens to you, seek help from the experts at Boston Chiropractic Spine & Injury Center. Our chiropractic adjustments can help trigger positive responses and reduce your irritability. Call us today to learn more.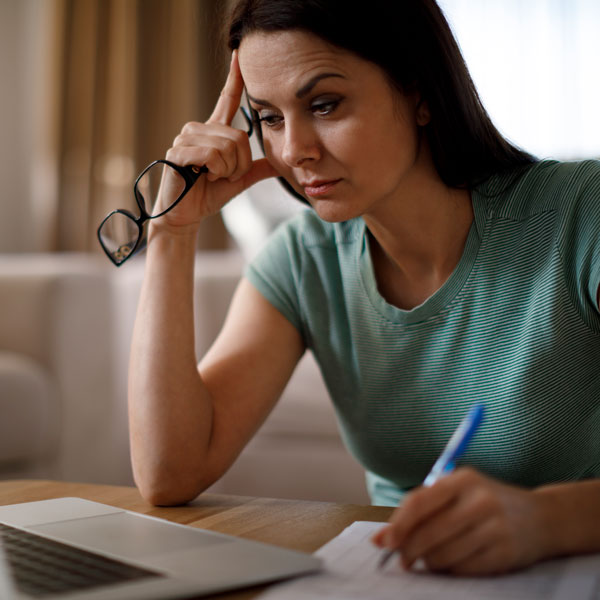 Trauma from Auto Accidents Can Cause Irritability
First responders to auto accidents immediately begin treating physical injuries such as lacerations or broken bones. But some of the most long-lasting symptoms of your car crash may be invisible. Brain trauma can cause a wide range of problems, including irritability. Regardless of the severity of your brain injury, it may go unnoticed for days or weeks following your accident. Irritability is exacerbated by other symptoms of brain injuries, such as headaches, confusion, fatigue, and anxiety. Emotional trauma, such as post-traumatic stress disorder (PTSD), can also increase your irritability. These are issues that should not be taken lightly. The team at Boston Chiropractic Spine & Injury Center can treat your symptoms and help you feel like yourself again.
Chiropractic Care Can Address Irritability Concerns
Being moody is one thing. Everyone has bad days. But if one day turns into two and two days turn into three, you should seek medical help – especially if your mood swings follow a traumatic auto accident. Our chiropractors will use expert techniques and state-of-the-art equipment to address your irritability concerns and improve your general outlook. By incorporating therapies, manipulations, spinal adjustments, and more into your routine, we can help center your mind and body. Among the benefits of chiropractic care are:
Reduced Blood Pressure
Many who suffer from stress, anxiety, and irritability have high blood pressure. Our techniques can lower your blood pressure and improve your mental health.
A Rush of Positive Hormones
Adjusting your spine and massaging your muscles can trigger the release of positive hormones such as oxytocin, cortisol, and neurotensin to improve your central nervous system function and lower your irritability.
Improved Sleep
If you are not well-rested, the chances of becoming irritable are exponentially higher. Chiropractic care can help your body relax and enable better sleep.
Call Us to Schedule Chiropractic Treatments Today
Irritability is not fun for anyone. When you are irritable, you do not want to be around other people and other people do not want to be around you. But irritability may be an inevitability following an auto accident. If the root cause is a brain injury, it will not just go away on its own. You deserve care from the expert chiropractors at Boston Chiropractic Spine & Injury Center. We proudly treat patients following automobile accidents in Boston, MA, and we are confident we can help you.
Call Boston Chiropractic Spine & Injury Center for Expert Treatment Today