Skip to Content
Our Chiropractors Treat Upper Limb Pain After Auto Accidents
Arm or shoulder pain has a wide range of causes. But if you notice upper limb pain in the aftermath of an automobile accident, you will not have to think too hard about why. Violent collisions can cause upper limb pain for a variety of reasons related to the muscles and ligaments in your arm, as well as those in your spine and neck. Regardless of the source of your pain, Boston Chiropractic Spine & Injury Center can help. We treat patients in Boston, MA and throughout the surrounding area to help restore a full range of motion and enable pain-free movement. Call our friendly staff today to learn how chiropractic treatment can help you.
Upper Limb Pain is Common After Car Crashes
In addition to head and neck injuries, upper limb pain is among the most common complaints from those who have been involved in an auto accident. The severity of the accident does not always determine the extent of your injuries. Even minor fender benders can cause extreme upper limb pain. Symptoms may be apparent immediately or appear several days following an accident once tension subsides. The three most common causes of upper limb pain following a car crash are:
Neck Injury
Nearly 2 million Americans suffer neck injuries in car crashes every year. When your head or neck is thrust in several different directions quickly, you may stretch ligaments that support your neck. This can lead to problems in your arms and shoulders.
Direct Force
Direct force to your arms, neck, or shoulders can lead to pain in these areas immediately following an accident.
Tension from Whiplash
If you anticipate an accident and tense your muscles as a result, counterforces may lead to injuries. This pain may not develop for weeks or months after your crash.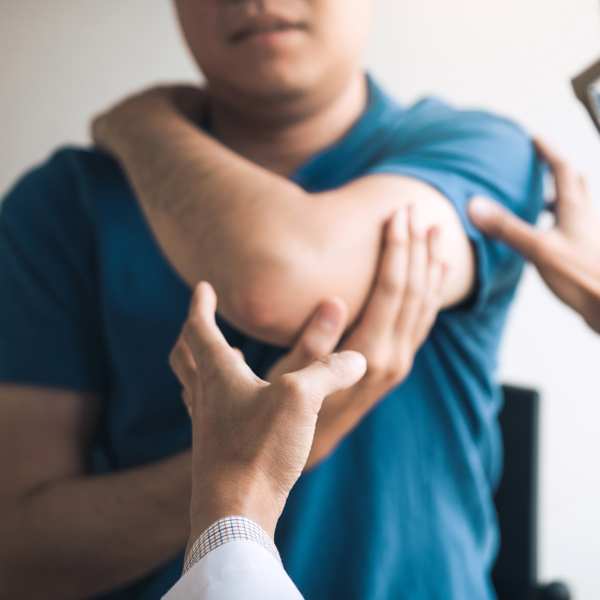 Chiropractic Care Relieves Upper Limb Pain
Chiropractic care is a non-invasive way to treat muscle and ligament pain, and it is especially effective following a traumatic incident. Our professionals can perform diagnostic tests at our state-of-the-art facility in Boston, MA to pinpoint the source of your upper limb pain and determine a proper course of treatment. We can manipulate your spine and alleviate pain in your neck and back, which will have a domino effect that improves your upper limb mobility and relieves pain throughout your arms and shoulders. Gentle adjustments may be all you need to return to your pain-free, pre-accident self.
Contact Us to Schedule Treatment Today
The ability to move your arms freely and without pain is a luxury that you may take for granted. But following an auto accident that restricts movement and causes constant discomfort in your upper limbs and shoulders, you will yearn for the relief we can provide at Boston Chiropractic Spine & Injury Center. Our team of experts will use proven techniques to manipulate your spine and alleviate any upper limb pain you may be experiencing, and we can establish a routine to keep the pain away for good.
Call Boston Chiropractic Spine & Injury Center for Expert Treatment Today